Corona-Update
Actual Information
Dear guests,
Welcome to Seeheim!
Here we inform you about current regulations for a stay in our hotel.
The current situation requires, beyond the already existing regulations, to take further measures for the greatest possible protection and comfort of our guests, so that you can feel comfortable with us in the usual way.
From now on and until further notice, we will implement the in Germany colloquially known
"2-G concept" for our hotel and thereby comply with official directives.
Our hygiene and safety concept is available for you to download on this page. Please familiarize yourself with the regulations and measures listed here before your stay with us.
Please note that there may still be some restrictions to our services and special measures. It is very important to us to inform you about this in a transparent manner. Therefore, we ask you to inform yourself accordingly before your arrival.
Here you will find important information that is currently relevant for a hotel stay.
We look forward to welcoming you soon!
Welcome
Safe conferences in Seeheim
Hygiene and safety concept for infection protection in times
of coronavirus (SARS-CoV-2)
All important information about your stay in Seeheim and our hygiene
and safety concept you can download here.
Conference area
The highest standard for meetings – in the heart of Germany
Major events in experienced hands
For everyone with big plans: the multifunctional conference rooms at the Lufthansa Seeheim Conference Hotel can accommodate up to 600 guests. All the rooms have state-of-the-art conference technology and access to professional event-management services.
Beautiful spaces for inspiring interactions
Important meetings in small groups, ten workshops in parallel or targeted training sessions – in Seeheim, you will find rooms that are bathed in light and designed according to scientific findings, facilitating inspiring interaction.
Location / Directions
A wonderful central location
Easily reachable from every direction: the Lufthansa Seeheim Conference Hotel is located approximately 45 km south of Frankfurt am Main and is very well connected to the airport, the long-distance train station and the Autobahn.
Would you like to take a virtual tour?
Have a look at the culinary options, stroll through the conference rooms or take in the scenic view from the terrace – we invite you to take a virtual look around the Lufthansa Seeheim Conference Hotel at your leisure.
Come on in!
Reviews
With the best references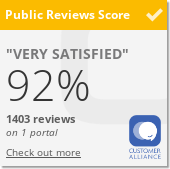 "Impressive location with excellent service. Looking forward to next time!"
News
Career
Looking for a new challenge? We look forward to receiving your application!
Our job offers